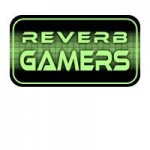 Ironically, catching up with work at Atlas Games has put me behind on Atlas Games' blog project, Reverb Gamers. But it's a quiet afternoon at work, with no big restocking orders today and my bosses home with sick twins, I'm taking a moment to get up to date.
REVERB GAMERS 2012, #3: What kind of gamer are you? Rules Lawyer, Munchkin/Power Gamer, Lurker, Storyteller/Method Actor, or something else? (Search "types of gamer" for more ideas!) How does this affect the kinds of games you play? For example, maybe you prefer crunchy rules-heavy systems to more theatrical rules-light ones.
This question refers to basic archetypes offered by game designer extraordinaire Robin Laws. If you're not familiar these terms, he says most players fall into one of five categories, as summarized in an excellent blog post:
The Power Gamer: Get more powers and use them often and efficiently.
The Butt-Kicker: Enjoys combat and pwning NPCs!
The Tactician: Like to beat complex situations through thought and planning.
The Specialist: The one who plays a <insert character type here>. Ninjas and Drizzt clones are popular.
The Method Actor: Likes total immersion in a character's assumed persona, whatever the costs!
The Storyteller: Enjoys exploring a story unfold around a character's actions and choices.
The Casual Gamer: Shows up to be with friends and share the social energies of the group.
(These are also the character types in the fantastically entertaining movie The Gamers: Dorkness Rising.)  Of those, I'm clearly The Storyteller: I love telling stories with my friends around characters. I explained this more fully a little earlier.
But I'm quite taken at the moment with a different set of classifications, offered by my dear friend Rob Donoghue:
The Connector: Plays for story; rules are of negligible importance.
The Evil Muppet: Creative, whimsical, engaged, and in it for a specific kind of interaction: he wants the GM to bring the pain.
The Swooshy Giant Brain: Super-smart, but mostly just wants to stab things for fun.
The Rookie: Enthusiastic, rules savvy, in it for fun, but with not as much experience to draw on.
The Wildcard: Somehow both the most inspiring and most maddening player at the table, with a creative, twisted mind and enough rules know-how to take the whole game offroad.
These categories don't make some of the assumptions that Robin's do, the most problematic of which being the incompatibility of technical and creative emphases. Rob's archetypes are patterned after mutual friends, which makes it personally fun, but they're also more easily combined to reach a personal description.
In this system, I'm about 70% Connector, but at least 30% Wildcard; these proportions vary depending on my mood. It's still all about the story for me, but some of my choices have been known to derail entire chunks of planned adventure. What can I say? It's a gift.
REVERB GAMERS 2012, #4: Are you a "closet gamer?" Have you ever hidden the fact that you're a gamer from your co-workers, friends, family, or significant other? Why or why not? How did they react if they found out?
I was surprised at how negatively some respondents took this question, so let me clarify. It's pointing to the fact that some people feel that they have to hide their gaming, not suggesting that anyone should feel that they have to. And sure, if you're writing a public response to this prompt, you're probably not closeted anymore, but many kids had to dissemble with parents and teachers about what, precisely, they were doing with friends, so it's not as alien a notion as it seems.
I've been incredibly fortunate in a number of ways that have prevented it from ever being necessary to hide my love of gaming. While very devout Christians, my family is the liberal, Methodist, God-is-love kind of Christian, not the kind that's threatened by imagining worlds where other powers are possible. To their minds, we were kids who were reading, doing math, telling stories, and not committing crimes–what's not to love? My work never made an issue of it, either. College is all about exploration, and I was only a lowly TA or adjunct, so nobody cared enough to be upset about my hobbies. And now my hobby is my work, at least for the time being.
All this being said, I know at least two good friends who do not want a word of their participation in gaming breathed outside the confines of the houses where the games take place. Both of them feel strongly that being "outed" as a gamer would be a liability to their careers, and I'm inclined to agree with them. Yes, it's unfair, yes it's silly, and yes, attitudes are changing. But they haven't changed all the way, and some fields are more conservative in their expectations and acceptances.
So it's still very possible to know these people. You may even game with them. Just something to be aware of when you go naming names in the posts about your weekly game. They're not just being silly, and it's nobody's decision but theirs to let those around them know what they do for fun.
REVERB GAMERS 2012, #5: Have you ever introduced a child to gaming, or played a game with a young person? How is gaming with kids different than gaming with adults?
The short answer is yes. I used to pack my copy of Kill Doctor Lucky when I went to substitute teaching assignments, and at some schools, kids would come up to me in the hall and ask whether they could sign into my study halls to play whatever I'd brought that day (yes, they asked a sub. Take a moment to absorb that.)
Now I have my own kids, and they're finally at the ages (9.5 and 5.75, as of this moment) where I can enjoy playing organized games with them. I've also been doing this more for other people's kids over the last year: I helped the Student Council at my boys' school organize a Game Day, and I taught games at last fall's Youth Pride Festival in Anoka, MN.
I'm not a particularly patient teacher of game rules, though, and I'm married to Cam Banks, a vastly more experienced GM with the skills and creativity to roll with whatever wacky plans the kids come up with, so I'm usually only in charge of teaching board and card games. That being said, it's been unexpectedly fun, just over the last few months, to try out new finds and old favorites on my sons. They've really arrived at what I consider the earliest optimal age for games. Yes, I know they can play at much earlier ages; you don't need to convince me. I just have this aversion to one particular feature of gaming with kids (or anyone): the complete devolution into silliness.
I love joking and kidding and having fun at the game table as much as the next person, but both the mom and the Aspergian in me absolutely lose it when kids start making the pawn figures knock each other around the table, and going up chutes and down ladders, and stealing money from the bank, and drawing cards until you get the one you want. Yes, I need to relax, and yes, more play teaches them play etiquette faster. I'll be the first to say that my reaction is more a matter of me being annoyed than them being annoying. But it's a barrier to enjoying games, and it leads to the urge to knee-jerk refuse requests to play something.
These things aren't as much of a problem with RPGs, but sitting down to roleplay with kids requires a level of attention,energy, and uninterrupted time that isn't always available in the day-to-day chaos. I really enjoy roleplaying with kids sometimes; we had friends' pre-teen son at our games for several years, and it was just fine.
Gaming with my own pre-teen son is an astonishing experience. He thinks in storyboards, and he's had an amazing grasp of narrative since he was two (no lie), so his capacity for character-driven drama and decisionmaking is far beyond his years. He's also got that kid-gift for lateral thinking, which makes him a real Wildcard (see earlier) sometimes.
His Asperger's brings its own blessings and challenges to the gaming table. His volume control goes away when he's excited, which is most of the time when he's having fun. He's happiest when he's the center of attention, so he's not good with extended cut-away scenes that don't involve his character (Cam does an awesome job of managing game flow to minimize this). And he gets really frustrated when the rules or chance won't let him do what he's picturing in his head; he takes it very personally when he can't bring those visions to fruition. But his attention to detail, steel-trap memory, and typical Aspie fixations mean that, once he's decided to master a system or if we're playing in a world he knows and loves, he brings a level of sophistication that is frankly astonishing.
There's nothing like gaming with kids to blast apart all the stodgy, preconceived notions experienced gamers bring to the table. As with everything else, they're seeing it for the first time, and their perspective shatters the jaded accretions we've picked up over time. It's good to be reminded of the wonderment we all experienced the first time we discovered the power to build worlds.