Every holiday clustered around the winter solstice is about pushing back the dark with the promise of light. And the tool they all use is story, whether it's the Maccabees or the Nativity or the Unconquered Sun. Story is what we turn to for warmth in the darkest depths of winter. It passes the long nights, and carries us out of the cold to anywhere our imaginations can take us.
In honor of the tradition of midwinter tales, I decided that every evening in December, I'll post a video of myself reading a bedtime story. Some of them, I'll do live as a Hangout On-Air at 6pm CDT. Others, I'll tape in advance and post in the evening.
Some of the stories will be quiet and peaceful. Some will be funny and rambunctious. All of them will be favorites, read many times to me or my sons. I really can't wait to share these stories with you all.
I'll also be including links to Amazon for each book, through an Affiliate link that gives a portion of the book's cost to the Autistic Self-Advocacy Network, an organization that seeks to put autistics in the room with policy makers and media so our voices are heard on the issues that affect us directly. You're also welcome to stick something in the Tuition Fund here on the blog if you want to support this project.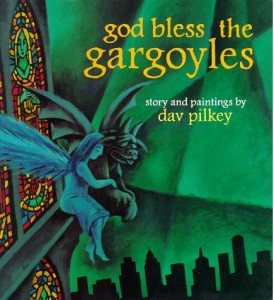 The first night, I read God Bless the Gargoyles by Dav Pilkey. You can watch it here: Midwinter Tales, 1 Dec 2013(You'll want to move the video forward to 2:57 where the story starts. I accidentally went live before I finished dinking around with technical stuff.)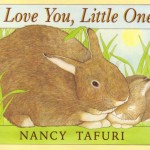 The second night, I read I Love You, Little One by Nancy Tafuri. You can watch it here: Midwinter Tales, 2 Dec 2013
Spread the word, and let folks with kids know there are free bedtime stories online–maybe it'll buy them a few minutes of peace during this busy season. I hope you enjoy watching them as much as I enjoy reading.